Came out to chill with the Sophie'dem in Brussels for a week.
It was no car day on Sunday in Brussels (no cars on road... NiCE!!) So went out at met up with
Lefto
at the Royal Park where they put down fake grass and had a kinda farm day in the Royal Court!!!
.... and when we got back to the flat they were having a mini festival in the square outside Sophie'demz flat.
After this, they all gathered together had a meal.... and then they played a Silent Movie on giant screen while some dude free-styled on the piano to the film...... how bad boy is that?!
Forgot my phone in London, so my only contact outside the flat land is from within my laptop.
You don't need to to be a G to realize that I consider Madlib to be the King of Hip Hop.... and Stonesthrow to be the truest of the true.
So when I woke up to this yesterday I was erm...?!
Happy!!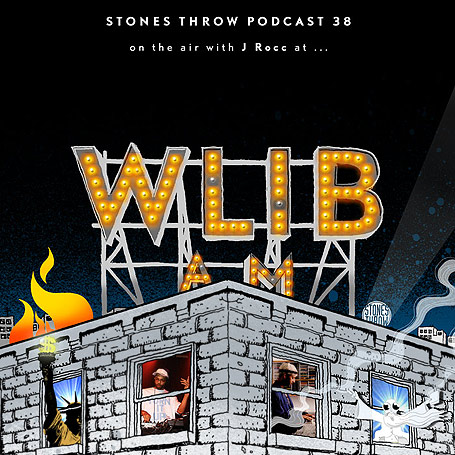 Stonesthrow Podcast 38
J Rocc
- The Funky President
takes over the controls at WLIB AM for 30 minutes, and treats us to a load of delights from the Beat Konducta himself.
Make sure you check out the last in the Beat Kondukta series (which has encompassed albums from The Dilla, Pete Rock). It's out soon on
BBE
From my King of Hip Hop, to.. i suppose?! my King of Rap....
I had quite a big disagreement with Jay - Z when he released that album after "The Black Album"
... well? it wasn't a personal disagreement!!! I don't know the dude.
But I hated on him...? and I still have a slight bit of angst angled towards the dude.
But...?! It seems like he might be coming out the other side...?! I thought the way he handled the attention at Glastonbury was dope..!!
"that bloke from Oasis said I couldn't play guitar,
somebody shoulda told him i'm a fucking rock star..."
and well..?! He's making "The Blueprint 3"...
"The Blueprint" is up there as one of my favourite albums, and as much as I hate Kanye... I do like his beats (mostly..?! Well? One or two off every album!!!)
So they're teaming up again... Just like the old days and the hopefully take us back to when we were all making little "Roc" signs in appreciation of Roc-A-Fella records.
All I Need
Blueprint (Momma Loves Me)
wait for the bonus track
"Breathe Easy"
CLASSIC SHITZ!!
both taken fron "The BluePrint"
take an hour out and check this... The EPK for Jay-Z's first album "Reasonable Doubt"
Respect to the cats at
1x4yourmind
for the postage.